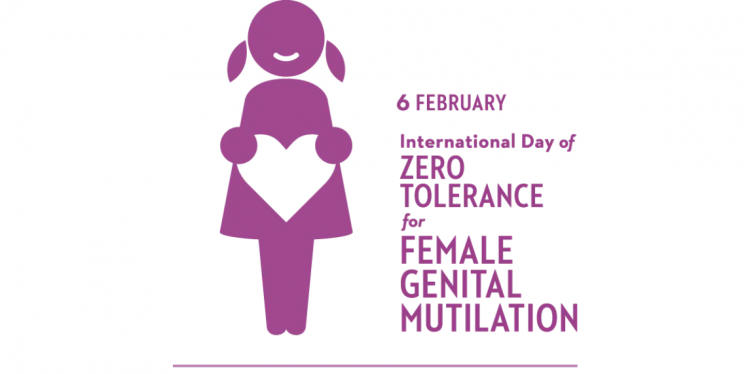 We spoke to Female Genital Mutilation force lead, Leanne Pook, about the work needed to eradicate this crime.
"6th February is a significant date in the FGM calendar. The date when those involved in this work across the globe join together to reaffirm our commitment to end this practice and allow women and girls to live free from the immeasurable physical and psychological harm caused by 'the cut.'
"Recent events in London have only served to shine the spotlight even more brightly on the most complex issue that I have personally tackled in 25 years of policing. Last Friday saw the conclusion of a trial at the Old Bailey with a 4 year old child at its centre.
"Her parents were charged with subjecting her to Type 2 FGM, defined by the World Health Organisation as "partial or total removal of the clitoris and the labia minora, with or without excision of the labia majora." They argued that she had fallen onto a cupboard door while climbing to get a biscuit. Testimony from the child and her brother said otherwise and medical experts identified deliberate cutting with a sharp instrument. In an historic moment, the child's mother was convicted of inflicting FGM. Her father was acquitted of all charges.
"34 years after UK legislation outlawing FGM was introduced, this was truly a landmark case. Prior to this, just three FGM cases had reached the courtroom including a 2018 Bristol case. All resulted in acquittals and adverse commentary regarding the strength of evidence and the decision to prosecute.
"Views on this verdict surfaced quickly and ranged from praise for those involved to criticism of the mother's conviction within the context of a practice that many believe persists because of patriarchal hierarchy in affected groups.  Ironically, both the Bristol and a subsequent London case were criticised for the decision to charge the fathers of victims because "men are not involved in organising or carrying out FGM."  When your work requires the realigning of systems of belief and resulting social constructs, these tensions and contradictions occur frequently.
"An argument now being voiced at length by critics of the work to eradicate FGM in the UK is that it would take a "team of women" to hold a girl down to cut her. They suggest that, contrary to expert and victim testimony, an accidental straddle injury is the true explanation and the conviction is a miscarriage of justice. There is no mention of the child amidst the horrific reality of that statement: three years old at the time, pinned down and subjected to inconceivable physical and psychological trauma.
"It is clear to me that given the complexity and difficulties in gathering intelligence and evidence of this criminality, this conviction will not be first of many. The floodgates aren't about to open, despite the media headlines. It will however put on record for the first time officially that FGM is happening in the UK.
"What is also increasingly clear is the critical need to develop awareness and expertise. This extends to the provision of services for FGM survivors and to support grass roots organisations to join professionals in identifying solutions to this practice. As statutory agencies, we work continuously to improve our response but are hampered by a lack of community derived intelligence and the clandestine nature of FGM. Our invitation to affected communities and critics of statutory interventions to work with us in improving practice, holds true.
"After the landmark decision, Leyla Hussein, perhaps the UK's foremost FGM survivor and activist commented "We are sending out a strong message that children now come first." I speak for many when I say that putting children and their rights first was always and remains our motivation for becoming involved in tackling FGM. Back in 2012, concerned friends and colleagues were correct in telling me that this would be incredibly difficult.
"They were way off however when they said it would be thankless. On FGM Zero Tolerance Day this year, I encourage you to get involved: develop your knowledge and engage with affected communities, to build the trust and confidence that will fill the intelligence gap and bring us closer to ending FGM. Join me in what has proved to be the most complex and yet rewarding work I have undertaken in policing."
Report it
If you or someone you know is at risk of FGM, please speak to someone:
Help is available whether you report to the police or not, and no matter how long ago the crime took place.