Guest blog: The Scrutiny of Police Powers Panel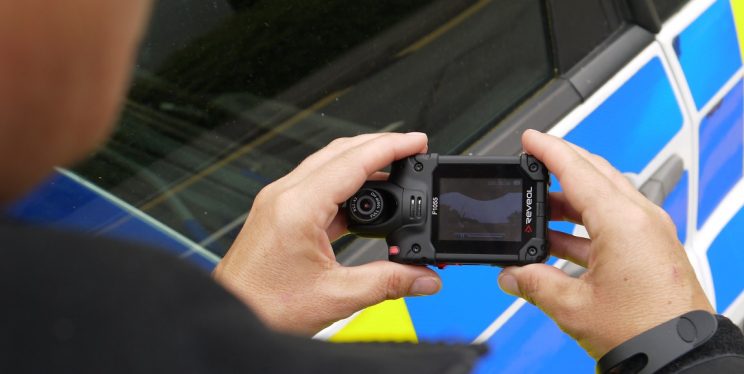 We spoke to David Woodward, Chair of Scrutiny of Police Powers Panel (SOPP), who explained the work the Panel undertakes.
"The Panel has been in place since June 2017, acting as a 'critical friend' to the police by scrutinising the use of their powers and, in particular, their use of force. 
"The Panel is objective to ensure openness and transparency on the part of the police and to increase the public's confidence in their force, which is inevitably mutually beneficial.
"The Panel, which is independent of the police, is made up of 16 lay people from diverse backgrounds and life experiences.  The Panel views body worn video (BWV) of incidents involving Stop and Search, use of Taser and use of spit/bite guards.  In quarterly meetings that has taken place in the last 12 months, the panel has viewed over 120 videos and has sent feedback to the police on all of them.
"Each Panel member completes a feedback form for each video, commenting, for example, on whether the force used was appropriate and whether the incident was free from discrimination.  The majority of cases demonstrate good practice and some show commendable behaviour by courageous officers.  Some raise questions and some lead to individual and organisational learning.
"We are pleased that our observations have contributed to organisational change. This has included an increase in the use of BWV in Stop and Search cases from 57% to 82%, the introduction of mobile fingerprinting to assist in avoiding misidentification and de-escalation training for all front line officers.
"In the forthcoming 12 months, our focus will include unconscious bias, discrimination/disproportionality in Stop and Searches and data quality.  We are also keen to reach out to community organisations and to the general public, in order to give a wider understanding of our valuable role and work, which have been praised by Her Majesty's Inspectorate of Constabulary and Fire and Rescue Services (HMICFRS)."