Guest blog: Tackling Islamophobia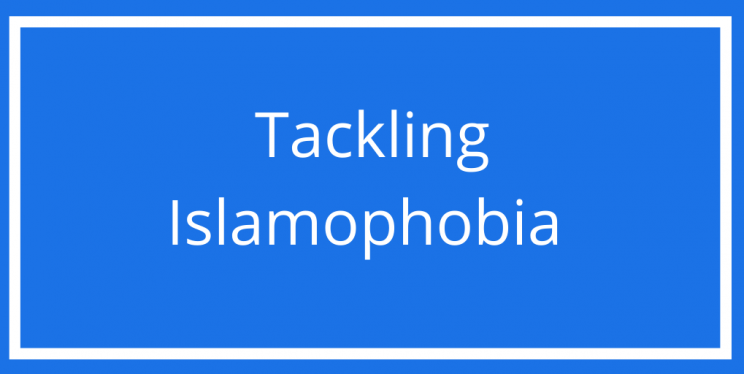 We spoke to Hasina Khan, who works alongside the Tackling Islamophobia Working Group (TIWG), about what should be done to tackle hate crime. TIWG was set up to tackle Islamophobia in response to a rise in hate crime against Muslims.
Why is National Hate Crime Awareness Week so important?
"For me, Hate Crime Awareness Week is important because people are living with or have experienced hate crime. Many of these people are living with this horrible experience in isolation and are not aware that such behaviour is a crime and the police are there to help. The national awareness week is also helpful to raise awareness about the importance of reporting hate crime especially, from my perspective, Islamophobia. It is hugely under-reported and this means the authorities and partners are unaware how big an issue it is."
You've experienced hate crime, can you tell us more about this? What impact did it have on you?
"I experienced Islamophobia hate crime in 2014 and the experience still affects me to this day. I have since been very active in working with local agencies and partners to highlight the issue of Islamophobia, work to eradicate it and encourage Muslim sisters to report the crime."
What are you and organizations doing to tackle hate crime?
"I am currently part of the Tackling Islamophobia Working Group (TIWG) with SARI, and am currently working with a local secondary school to review their history syllabus to demonstrate to students the contribution Muslims have made in Britain throughout history. The intention is to roll this piece of work out to other secondary schools once completed.
"In the short term, we are working on a valuable piece of work around students understanding that Muslims are not terrorists. Likewise, we are also working with local media to show them the importance of undertaking balanced and fair reporting of Muslims. We need to encourage media to share good news stories about Muslims in the hope it will encourage communities to find out more about Muslim cultures and not just associate the religion with terrorism. If people have a better understanding of Islam, perhaps the man that attacked wouldn't have and he wouldn't have believed that 'my people…killed Christians.'"
Report it
If you or someone you know is a victim of hate crime, please speak to someone:
Support for victims
Help is available whether you report to the police or not, and no matter how long ago the crime took place. Find out more about local support services.