Work underway to stop ex-offenders returning to a life of crime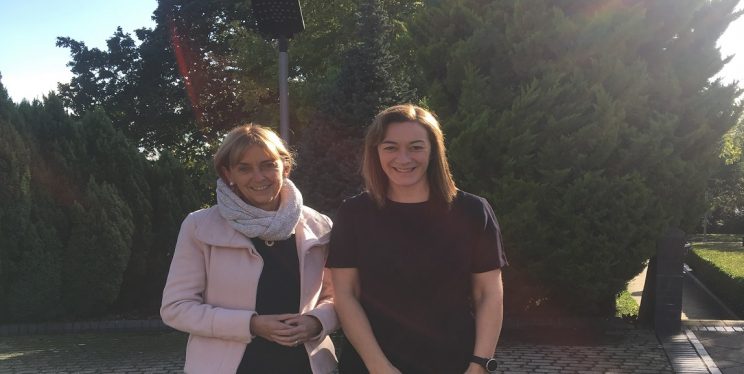 Criminal justice partners across the south west are coming together to help people coming out of prison to leave their offending behind.
The South West Reducing Reoffending Board is chaired by PCC Sue Mountstevens. The board met recently for their third quarterly meeting and agreed a strategy for working together to support people across the region with criminal convictions to find pathways out of offending.
A pathway might include finding secure affordable housing, finding employment, education and training or ensuring support to health through treatment for addiction.
Dr Jo Farrar, the Chief Executive Officer of HMPPS in England and Wales, attended the meeting to hear about the leading work being done in the field by partners in south west.
The board is made up of representatives from the National Probation Service, Department for Work and Pensions (DWP), Youth Justice Board, Community Rehabilitation Companies (CRCs) Police and Crime Commissioners from across the area, chief police officers from our regional police services, NHS England, Public Health England and the voluntary sector.
Four key priorities
The work of the board will focus on four key priorities and each priority will have a different agency leading: 
PCC Sue Mountstevens will be responsible for looking at how to provide women with pathways out of the criminal justice system.
Martin Underhill, PCC in Dorset, will lead on support for veterans coming out of the criminal justice system.
Alison Hernandez, PCC for Devon and Cornwall, will lead on delivering support to those who have served short term sentences.
Angela Cossins, of the National Probation Service, will pioneer work to provide pathways to those going from youth to adult transitions within the criminal justice system.
A new role to coordinate activity
To ensure this work is joined up, all partners on the board have agreed to jointly fund a post to oversee this important strand of work across the South West.
A selection panel, chaired by Sue, interviewed candidates and appointed Sophie Baker, from Devon and Cornwall OPCC, as the Regional Senior Responsible Officer for Reducing Re-offending.
Sophie said: "We've got some really passionate partners around the table and I think we can achieve a lot going forward.
"I'm passionate about reducing reoffending. As a lawyer I have defended so I understand the difficult backgrounds some people have suffered and I have also prosecuted, so I understand the harm caused to victims.
"The mechanisms for reducing reoffending will be the same regardless of geography, so taking a regional approach in this role will give me the opportunity to put things in place that enable us to deliver something together, using all of that knowledge and experience across the region to effect some real changes."
Sue added: "This is a huge step forward in our collaboration to stop people who have served their sentences from slipping through the cracks and re-offending once again, which ultimately means they will cause more harm in our communities, create more victims and cost tax payers more money in criminal justice proceedings.  
"Statistics show that 60% of people leaving prison will re-offend if they have not been able to secure employment within the first year of release.
"I am absolutely passionate about the benefits that rehabilitation and re-integration of ex- offenders into society can have for our communities in the long run as well as for those individuals."