Avon and Somerset Police horse to be named 'Hero' in lasting tribute to NHS workers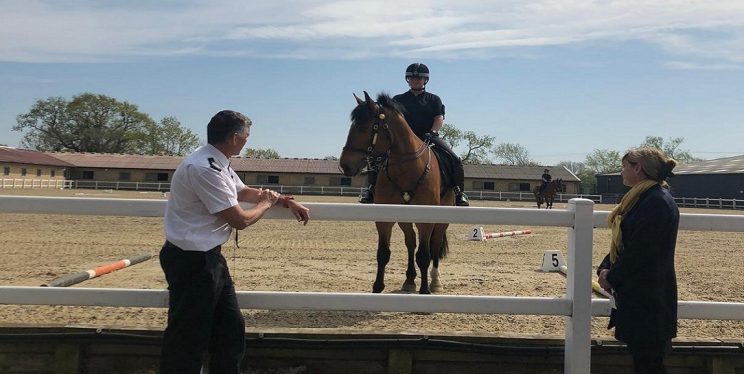 Avon and Somerset Police are to break with the tradition of naming police horses after locations across their force area, instead announcing that its youngest equine recruit will officially be named 'Hero' from today (16 April).
The move will be a lasting tribute to the NHS workers and carers who have been saving lives and comforting the sick and dying during the Coronavirus pandemic.
The force's newest horse, an Irish 17 hh (horse hands) Bay Gelding, arrived from Ireland in January with the passport name of "Callow's Hero" and has quickly become known as 'Hero' in the stables and by his rider, PC Tracey Small.
Given the unprecedented times caused by the national emergency, Avon and Somerset Police's mounted patrol section requested to keep his stable name in honour of those working tirelessly in the NHS.
The name also recognises five-year-old Hero's fast-track career. Usually police horses undergo several months of training behind the scenes but Hero has already started work in earnest. He is out working in the community, regularly patrolling alongside his more experienced stablemates as their riders engage with the public and encourage people to stay home to save lives and protect the NHS.
PCC Sue Mountstevens said: "I was delighted when I heard about the naming of the newest police horse as it recognises the heroic efforts of the NHS and carers.
"These individuals have always gone above and beyond to keep us safe, especially in recent weeks. Hero will continue to serve as a reminder that we cannot let all the hard work of the NHS be in vain; we must all continue to stay home, protect the NHS and save lives."