PCC urging victims to still #BeHeard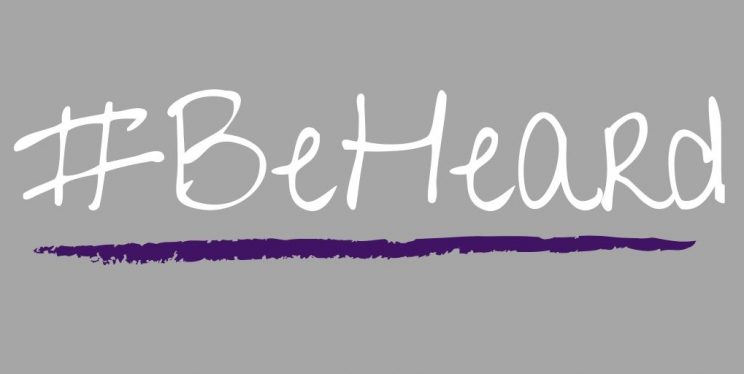 PCC Sue Mountstevens wants victims to know that they can still #BeHeard during the covid-19 outbreak.
Despite the need for local people to stay at home to help save lives and lessen the impact of the public health crisis on the NHS, the PCC is encouraging survivors and victims of crime to still come forward and speak out. Sue is reassuring victims – especially those in domestic abuse environments – that help is still available.
The PCC and the Office of the Police and Crime Commissioner (OPCC) are working alongside local commissioned victim services to ensure the providers can deliver advocacy, emotional and psychological support during the coronavirus pandemic. Victims can access support whether they choose to report the crime to the police or not, no matter how long ago it took place.
The PCC also wants to highlight the brilliant work of the people working in those services; the services have worked tirelessly to find innovative ways to support victims during the global health emergency. Many of the services are offering remote support via phone or web chat, and their helplines remain active.
"Despite these times of uncertainty, my team and I still want victims to come forward, seek help and be heard.

"We want to hear from victims of all crimes but we are particularly aware of the real risk those living in domestic abuse environments find themselves in. I cannot stress enough that help is still out there and you do not need to suffer in silence."

PCC Sue Mountstevens
Sue added: "My team is in regular contact with all of our commissioned services, who I know are working around the clock to find new ways of supporting local people. I want to say a massive thank you to those who work for the services who have adapted in these unprecedented times. It is more important than ever that we are working together to ensure victims are still able to get the help they so desperately need during the lockdown."
Report it
If you or someone you know is at risk of domestic abuse or sexual violence, please speak to someone:
Support for victims and survivors
Help is available whether you report to the police or not, and no matter how long ago the crime took place. Find out more about local support services.