Police launch domestic abuse campaign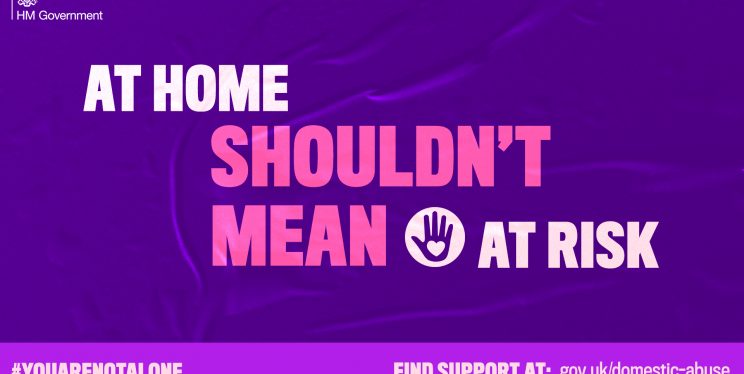 PCC Sue Mountstevens and Avon and Somerset Police are urging anyone who is dealing with domestic abuse, or anyone who is concerned that someone they know could be dealing with domestic abuse, to come forward and ask for help.
Domestic abuse comes in many forms. It can involve physical violence, but it can also be psychological – something which is referred to as coercive and controlling behaviour. This type of abuse leaves no marks or scars but can cause victims to experience fear, loss of freedom, on a daily basis.
If your relationship leaves you feeling scared, intimidated or controlled, you may be in an abusive relationship. There is no excuse for abuse – it's a crime.
PCC Sue Mountstevens said: "Under the lockdown restrictions, those in domestic abuse environments are confined to their homes and even more isolated from loved ones. It's more important than ever that we are reassuring victims that Avon and Somerset Police, support services and myself are still here to help. Being at home shouldn't mean being at risk.
"I cannot stress enough that help is still out there and you do not need to suffer in silence. Despite these uncertain times, we want victims and survivors to come forward, speak out and be heard. You are not alone."
We would like to remind victims and survivors of domestic abuse that they are not alone and that the police and specialist support agencies are still here and able to provide help and support.
We are working closely with local domestic support organisations and charities to ensure that services and ongoing support are available to anyone that needs it during the lockdown period, including access to refuges.
Chief Superintendent Deryck Rees added: "At the moment we are being asked to stay home to keep ourselves and others safe, but we know that for some people home isn't necessarily a safe place to be.
"No one should have to deal with domestic abuse alone. We're supporting the Government's #YouAreNotAlone campaign and over the coming weeks we'll be sharing information about how we, and the many local domestic abuse services in your area, can offer help and support."  
Report it
If you or someone you know is at risk of domestic abuse or sexual violence, please speak to someone:
Support for victims and survivors
Help is available whether you report to the police or not, and no matter how long ago the crime took place. Find out more about local support services.