My first month as Deputy PCC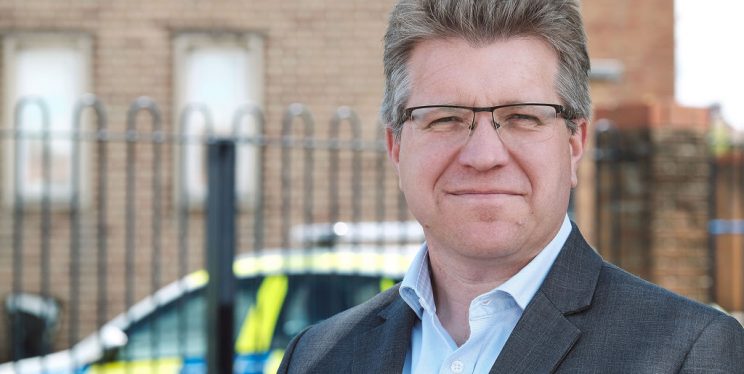 Deputy PCC John Smith discusses his first month in the role.
"This week, PCC Sue Mountstevens is taking a well-earned break and, as the new Deputy Police and Crime Commissioner (DPCC), I will be taking the reins.
"As you can imagine, since becoming Deputy four weeks ago, it has been extremely busy ensuring the police and partners feel supported during these uncertain times.

"As well as supporting the team and Avon and Somerset Police in the PCC's absence, Sue has asked me to lead on a number of PCC work streams and priorities over the next year.
"These include:
Working with the police and other partners to redesign police and crime services in the new normal as we gradually emerge from the virus restrictions;

Leading our local work to reduce reoffending working with probation, prison services, local authorities and charities to provide support to offenders leaving prison to reduce reoffending rates;

Reducing serious violence and knife crime especially amongst young people by working with the 5 violence reduction units that we have set up across the area;

One final area Sue wants me to focus on is engagement with our communities.
"It was also good to spend some time with the local officers. While a number of us have been complying with the regulations by staying at home they have been coming into work and working hard to keep our communities safe.
"I spoke to a couple of officers with young children who described their feelings after returning from a shift and not knowing whether to hug their children or not. Their dedication and bravery are inspirational and this has been seen across the Avon and Somerset area and across the country.
"I was delighted that a local beat manager introduced me to a community leader on Friday night and I talked to her over her garden fence about the work she is doing with local residents to address community safety issues in her area.
"I am keen to meet local people across the Avon and Somerset area who want to strengthen their communities – please do contact me if you would like to meet up, virtually or face-to-face (with social distancing measures in place), and find out how we can support you."