Priorities for the year ahead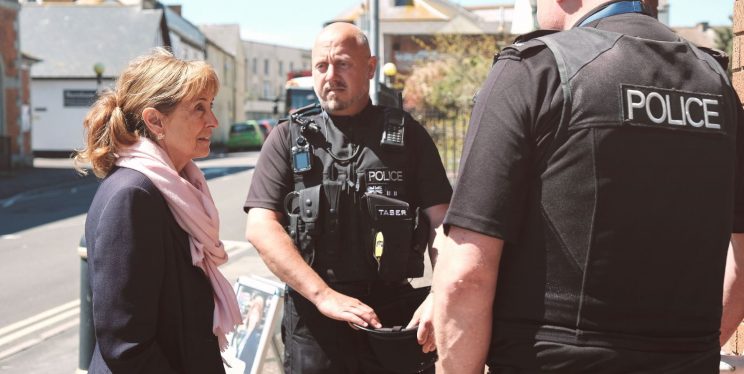 PCC Sue Mountstevens discusses her policing priorities for the year ahead.
"Back in March, it was announced that the PCC elections were postponed until 2021 and I decided to remain in the post.
"My main priority over the last ten weeks has been supporting the police and other partners during the global health pandemic. However, as restrictions gradually ease and life starts to return to some kind of 'normal', I wanted to tell you more about my key priorities for the year ahead and how my team and I are working to keep local people safe.
"For the next 12 months that I'm in office, my four priorities will continue to be:
Protect the most vulnerable from harm;
Strengthen and improve local communities;
Ensuring the police service has the right people, right culture, right capabilities; and
Work together effectively with other police forces and key partners to deliver better services to local people
"There are particular areas under those priorities that will be a key focus over the coming months as a result of the public health crisis:
"Violence Reduction Units (VRUs) were set up last summer in partnership with local authorities, health and education agencies. The work will explore how these agencies can support young people who are on the fringes of criminality, which would contribute to serious violence, and prevent them from becoming offenders or victims. The work is intervention-based with a particular focus on preventing knife crime, serious violence and criminal exploitation of our children and young adults.
"Oversight of the efficiency of the Criminal Justice process and how it has been affected by Covid-19. We are all familiar with the saying 'justice delayed is justice denied' and this has never been more apt than in the current circumstances. When the country went into lockdown over two months ago, it wasn't just shops, restaurants and bars that closed; trials and hearings were postponed. As a result of the shutdown, there is now a backlog in court hearing and trials, which has a huge impact on offenders, victims, witnesses and families. I will be encouraging and overseeing that all criminal justice system partners and the police work together to ensure we are doing the best for victims and their families.
"Victim Support Services, with a focus on domestic abuse. During lockdown, victims and survivors of domestic and sexual abuse have been isolated from loved ones and, potentially, living with their perpetrators. I will continue to support services, charities and organisations who have been a lifeline to victims and ensure they have access to extra funding when available to help strengthen their response.
"Engagement, especially during the current circumstances, continues to be essential for my team and me. It's going to be more important than ever to hear the voices of local people and their concerns. There will be a lot of people suffering financial hardships, emotional strain and mental health difficulties as a result of this crisis and this will not suddenly come to an end just because restrictions are being lifted. The global health pandemic will potentially cause different types of crime, so I want local people to talk to me and tell me how they have been impacted so I can understand what communities need from their police service."