Deputy PCC visits South Gloucestershire community groups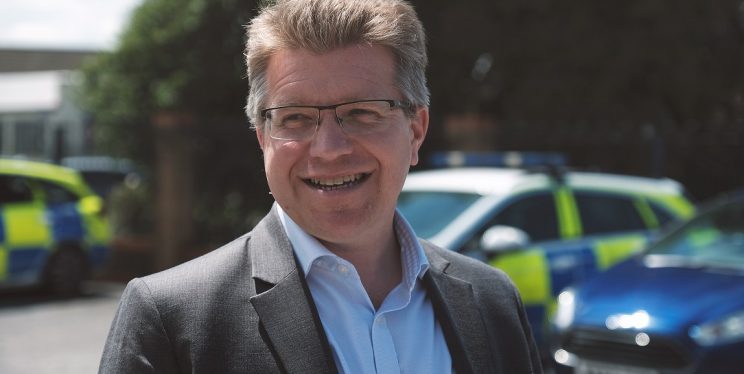 Deputy PCC John Smith visited local organisations and charities in South Gloucestershire to understand their important role in the community.
The Deputy PCC's day started at Learning Partnership West (LPW), an organisation that ensures children and young people are supported to build their own resilience and capability. LPW have provided support to the Violence Reduction Unit (VRU) in South Gloucestershire by providing mentoring support and running local youth centres.
Since this meeting, the Deputy PCC and Assistant Chief Constable discussed ways that Avon and Somerset Police could support LPW's work with young people.
The Deputy PCC also met Wayne from Impact Mentoring. By mentoring young people from a range of backgrounds in one to one and group programmes, the team focus on supporting the emotional wellbeing of these young adults.
Since the meeting on Friday, the Deputy PCC has put Impact Mentoring in touch with the South Gloucestershire and Bristol VRUs to further strengthen their work and ensure young people in the area have access to a range of services.
"I am really impressed to see how all of the local organisations I've met today continue to support local people during these really uncertain times."

Deputy PCC John Smith
The Deputy PCC then met with Southern Brooks at the Coniston Community Centre to discuss issues facing local people in South Gloucestershire.
During the meeting, the Deputy PCC encouraged Southern Brooks and other local organisations to apply for grants of up to £5,000 from the Commissioners Community Action Fund (CCAF) to help support their continued positive work with local residents.
The Deputy PCC, Deputy CEO Alison Findlay and Community Services Manager Jenny Vernon from Southern Brooks took part in a web chat and discussed the aims of the charity, the work taking place and how local people can get involved.
Finally, the Deputy PCC spoke to three caseworkers from Stand Against Racism & Inequality (SARI) in a virtual meeting. During the meeting, the group discussed the impact coronavirus has had BAME communities and the ongoing Black Lives Matter conversation happening in and around Bristol.
John added: "By meeting with such groups, I can find out how we can support them and share any opportunities in South Gloucestershire that may positively impact their work.
"This includes working with their local VRUs, sharing funding opportunities or insights into their local policing team, to help them run their services more effectively and, of course, ensure local people are receiving the best services possible."