Partnership welcomes innovative coordinator role to reduce reoffending at HMP Eastwood Park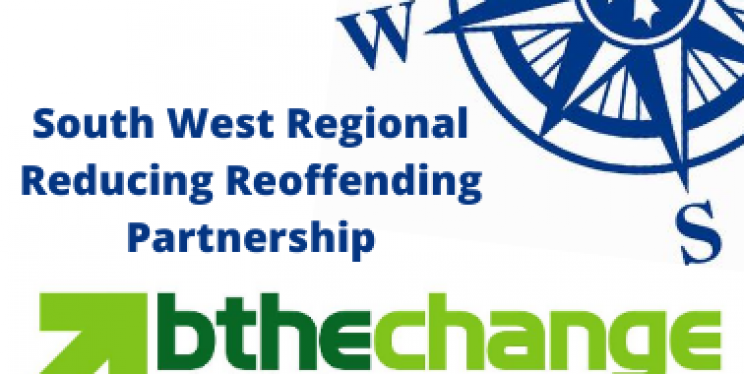 A pioneering new role to support women leaving prison is being spearheaded by the South West Reducing Reoffending Partnership, chaired by Avon and Somerset Police and Crime Commissioner (PCC) Sue Mountstevens.
The year-long pilot aims to improve the future of women released from HMP Eastwood Park and reduce the likelihood that they will reoffend. The initiative is funded by the Partnership, which is made up of a range of criminal justice partners including the regional PCCs, Ministry of Justice, National Probation Service, Community Rehabilitation Company, NHS, Public Health, the voluntary sector, prison representatives, Police, Youth Justice Board and the Department of Work and Pensions.
The project will ensure the women engage with support services in the community, connect with potential employers or training opportunities and assist them in securing accommodation on release from prison. These are all key factors to reducing reoffending.
Community Interest Company (CIC) bthechange has been commissioned to provide the role. A CIC is a type of charity which exists primarily to benefit the community.
bthechange Women's Lead Chloe Carter will project manage this innovative new programme.
Before her time at bthechange, Chloe experienced the Criminal Justice System for herself and turned her life around. Her own journey will enable her to uniquely understand the needs of the women and how best to support them.
"The causes of women's offending can be complex, ranging from domestic abuse to debt and sometimes drug and alcohol addictions. We are determined to provide the right interventions at the right time and I hope that this new pilot will help support women stuck in a cycle of crime.

"Breaking the cycle of crime is perhaps one of the hardest jobs we have in the criminal justice system, it is a complex issue with a huge number of ranging factors. We must work together to reduce the impact of these issues to support women leaving prison."

PCC Sue Mountstevens
Additional support for the women across the Southwest will include assistance in attending critical appointments, such as health and probation, and providing practical support such as ensuring women have their medication and travel arrangements in place, in an attempt to break the cycle of crime.
"I am delighted and so proud to have been awarded this contract, through a trauma responsive and personalised approach I believe that we will make a significant impact to the lives of the women, some of whom are vulnerable. We face some big challenges; however, I am convinced that the key to success will be early intervention which has proven to be successful with our existing programmes."

bthechange director Josh Stunell
Sophie Baker, South West Reducing Reoffending Partnership Senior Responsible Officer, added: "Reducing women's reoffending is a complex and challenging issue which requires novel and collaborative solutions. I am sure that with bthechange on board and Chloe in place in this innovative role, we will be able to make a real difference in reducing reoffending in the Southwest."