Remembering those lost to honour-killings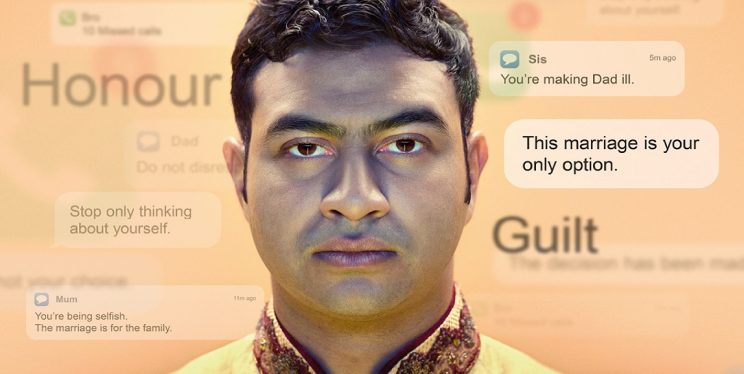 Each year on July 14 a day of remembrance is held for all lives lost to honour killings.
Tragically, the crimes of honour-based abuse and forced marriage are not isolated incidents.
Honour-based abuse and forced marriage are not specific to any one country, religion or culture and no major faith in the UK advocates forced marriage.
Victims may be female or male and those at risk can include individuals who are LGBT+, have learning difficulties or who do not have the mental capacity to understand and agree to the marriage.
They can encounter many barriers to reporting including being constantly chaperoned, language difficulties and not knowing how to access help.  Victims may be groomed into believing that speaking to the police is shameful and will fear reprisals.
"Sadly, we know that honour-based abuse and arranging of forced marriages has continued to take place during the global health pandemic.

"We must use every opportunity to raise awareness of these crimes and to give survivors and victims the confidence to come forward and speak out."

PCC Sue Mountsteens
Sue added: "There is no honour in crimes that cause suffering and we will continue to work with our partners and communities to support victims. To survivors and victims I want to say that help is available, either from the police or from a support service, and you do not deserve to suffer in silence."
Accurately predicting the scale of such crimes is difficult as so many incidents are hidden and unknown.  However in the year to April 2020, Avon and Somerset Police identified 150 victims and potential victims at risk and worked with partners to support 30 victims who came forward to a place of safety or refuge.
During lockdown, some UK charities have seen an alarming increase in calls and emails reporting honour-based abuse and expressing fears around forced marriage plans being made. As lockdown eases and international travel restrictions are lifted, there are fears that these plans may now come to fruition.
We want to reassure victims and potential victims that we are available to listen, advise and support 24/7 on 101, our non-emergency number (call 999 in an emergency). Those at risk, or who know someone at risk, can also report to us online or visit a police station.
We are also urging friends, neighbours, communities and professionals including teachers, social care workers and those working in transport professions to be vigilant and report any suspicions or concerns.
Detective Superintendent James Raphael, Avon and Somerset Police force lead for forced marriage, said:  "Honour-based abuse and forced marriage are domestic abuse crimes.  Everyone has the right to freedom of choice and there is no honour in activities which cause suffering and undermine fundamental human rights.
"These are difficult crimes to tackle as they often happen behind closed doors to victims who may not always recognise that their abuse is unlawful.  These victims may also be terrified to report and have limited opportunities to do so."
Report it
If you or someone you know is at risk of honour-based abuse, please speak to someone:
Support for victims 
Help is available to victims whether they report to the police or not, and no matter how long ago the crime took place. View a list of specialist honour-based abuse organisations who offer support and guidance.