Deputy PCC supports investment into reducing violent crime in Bristol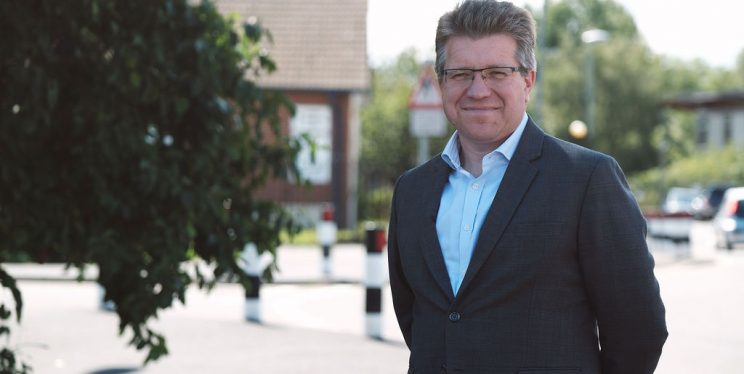 Deputy Police and Crime Commissioner (PCC) John Smith visited the Bristol Violence Reduction Unit (VRU) and local charities that have received additional funding from the Home Office violence reduction fund this month.
The Deputy PCC's day started with the Bristol Safer Options Team, where he met the individuals from Bristol City Council who work in the VRU. During the meeting, the Deputy PCC was able to gauge an understanding of how their share of the £1.16 million from the Home Office is being spent.
The Bristol VRU has a dedicated team working hard to reduce violent crime in schools in the area; from working with siblings of those who have offended in the past to reducing the number of pupils excluded from school.
"I am pleased to hear that the VRU has been working closely with PCSOs in Bristol, which has had a surprisingly positive impact on young people and their families."

Deputy PCC John Smith
The Deputy PCC also met with representatives from Growing Futures, a community mentoring and youth work organisation offering diverse packages of support for young people including one-to-one mentoring and targeted group work.
Bristol Horn Youth Concern also met with the Deputy PCC to discuss their experiences working alongside the VRU and providing interventions for young people.
Both Growing Futures and Bristol Horn Youth Concern have been awarded funding from the recent Home Office grant for microcharities in Avon and Somerset.
Finally the Deputy PCC met with Full Circle, a youth and community organisation based in the heart of St Pauls. The innovative organisation delivers a wide range of services in collaboration with the VRU to help young people fulfil their potential and broaden their horizons.
Speaking at the end of the day, Deputy PCC John Smith said:
"It is always a pleasure to meet local organisations and find out how our investment into the Violence Reduction Unit in Bristol is making a real difference to young people in our communities. I am in awe of the fantastic work taking place in the city to support vulnerable young people in need of compassion and support.
"We will continue to work in partnership with local councils, charities and services to lead improvement in policing, victim support and criminal justice services on behalf of local people. It is only by working together that we can create safer and stronger communities."