Over £1million in funding awarded to Violence Reduction Units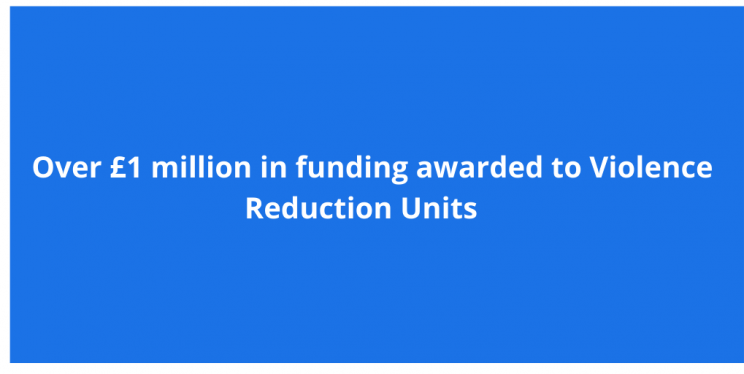 The ground-breaking work of Violence Reduction Units (VRUs) in Avon and Somerset will continue thanks to further Home Office funding, successfully secured by the Office of the Police and Crime Commissioner (OPCC).
The purpose of VRUs is to prevent serious violence among young people and identify opportunities for early intervention to build stronger, more resilient communities. This year there will be a renewed emphasis on measuring the impact of funded initiatives and evidencing what works.
"A massive congratulations to the OPCC Commissioning Team for successfully securing such a significant sum of funding. I am grateful to the Home Office for their sustained support of the life changing work that VRUs do.

"Avon and Somerset will continue to champion the cutting edge work of VRUs in the fight against serious violence."

PCC Mark Shelford
The PCC will devolve the funding to the five local authority areas within Avon and Somerset, these include: South Gloucestershire, Bristol, Bath and North East Somerset, Somerset and North Somerset.
Across Avon and Somerset, individuals identified as at risk of involvement in serious violence are assessed by the VRU team to ensure they have access to the necessary support. The local VRU team can coordinate additional help for the young person, their family or the wider community where required.
Here are just some examples of the local projects and programmes that will benefit from the funding:
BANES: Detached outreach youth work targeting local hotspot areas of violence.
Bristol: A parent's support group for parents and carers of children and young people involved in, or at risk of, Serious Youth Violence.
North Somerset: Healthy Relationship Programmes in schools across the district to promote positive attitudes, covering topics such as boundaries, consent and empathy for others.
Somerset: The Admit Hospital Project is providing immediate and short term interventions for young people affected by substance misuse or serious violence.
South Gloucestershire: Project work addressing toxic masculinity and pressures put on young people through social media and online activity, issues identified as areas of need through consultation with young people.
The work of VRUs is strengthened by an ongoing commitment from Avon and Somerset Police to support with staffing and vital analytical work.
"We now have dedicated resources and staff who are firmly embedded within the VRUs in each of our five local authority areas, whose expertise and knowledge mean that we can use intervention and diversion to stop people becoming involved in serious violence and also ensure those at risk of being harmed can be safeguarded."

Superintendent James Raphael