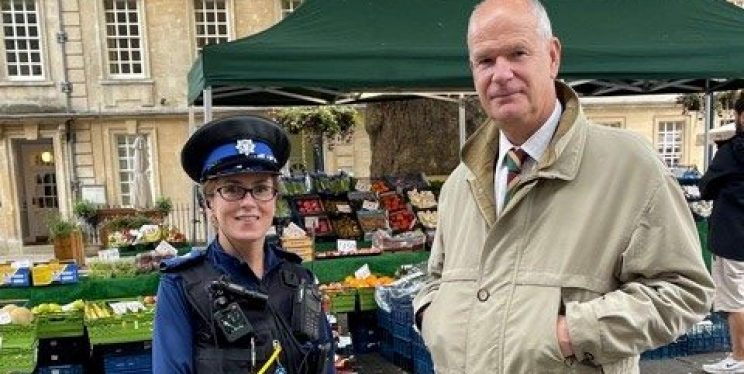 On Friday 20th August, PCC Mark Shelford continued his tour of the Avon and Somerset area with a visit to Bath.
The day began with a meeting with Wera Hobhouse MP to discuss local policing issues in the city. The meeting covered some important topics, including the concerns of local residents.
Following the meeting, the PCC attended a walk about with a local PCSO to view known hotspots for criminal activity and speak to local people.
"Having worked and lived in Bath for a number of years, it remains a special place for me. It was great to have the opportunity to speak to Wera Hobhouse MP about the policing issues present in the local area and discuss what can be done to support the community.

"As the new PCC, I can now act as the bridge between local people, police and other partners such as MPs to help resolve the issues that I have observed as both an employee and resident of this wonderful part of Avon and Somerset. Days like today highlight the importance of listening to local people and policing teams who are the gatekeepers of local knowledge."

PCC Mark Shelford