PCC visits Bristol North West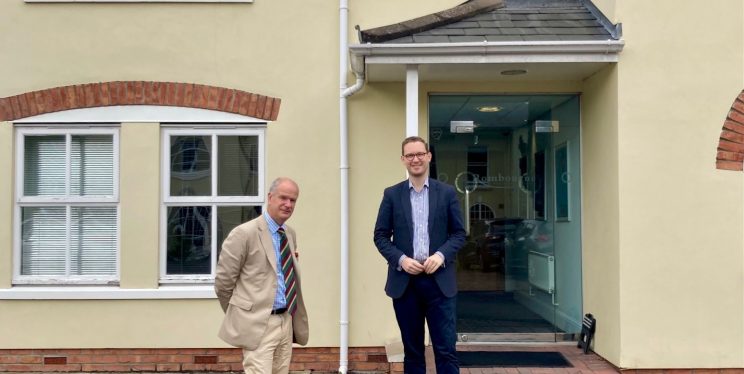 PCC Mark Shelford journeyed to northwest Bristol last Friday (30th) to meet with Darren Jones MP and the Southmead Project.
The PCC started his morning with a meeting with Darren Jones MP, at his constituency office to discuss local policing issues. The discussion ranged from community policing to arson and catalytic converter theft. The PCC outlined his plans to crack down on catalytic converter theft and feed into work at the national level to tackle this issue.
"I'm pleased that our new Police and Crime Commissioner is continuing the initiatives to support victims and survivors of sexual assault and domestic abuse in Bristol and the South West.

"It was helpful to understand how Mr Shelford will work alongside the Avon and Somerset Police Force to tackle anti-social behaviour and help everyone access justice. I was pleased to hear that Mr Shelford will making community policing a priority, as I know this matches the concerns of constituents across Bristol North West."

Darren Jones MP
Following this meeting, the PCC visited the Southmead Project with Councillor Rachel Hunt to hear about the counselling services that the charity provides for survivors of abuse and addiction across Bristol and beyond. The PCC discussed the work of the Office of the Police and Crime Commissioner (OPCC) to tackle domestic and sexual abuse and explored ways to support the charity and raise of awareness of their life saving work.
"These engagement days present a golden opportunity for me to meet with local people, MPs and services to listen to their concerns and strengthen partnerships.

"Discussions from today's meetings highlighted the importance of bolstering community policing and supporting the work of charities such as the Southmead Project, who provide a vital service for victims of abuse and substance misuse. Such work demonstrates the power of prevention and intervention in breaking the cycle of crisis and crime."

PCC Mark Shelford