PCC attends Fraud Justice Committee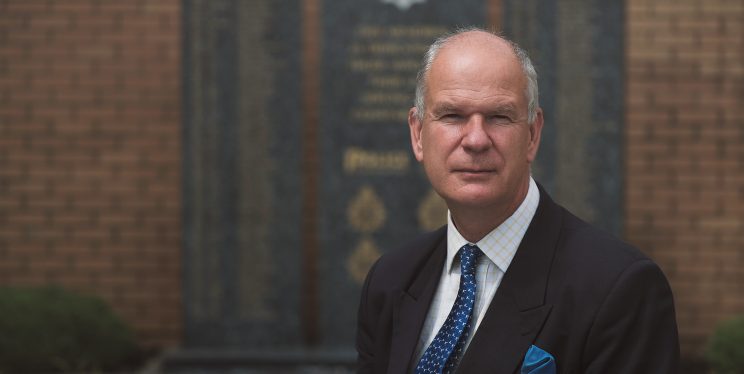 This week, PCC Mark Shelford attended a Justice Committee session focusing on fraud and the criminal justice system.
The PCC, who is the national APCC lead for Economic and Cybercrime, contributed to the opening session of the Justice's Committee new inquiry, which will also examine the impact this crime has on victims and law enforcement response.
Alongside Head of City of London's Economic Crime Directorate Temporary Commander Clinton Blackburn and Interim Director General of the National Economic Crime Centre Rob Jones, the PCC was questioned on whether fraud is given sufficient priority and resourcing. The panel also discussed what strategies are employed to better understand fraud risk and whether innovations have brought success in combatting this form of crime.
"I was delighted to be asked to speak at the Justice Committee's opening session of its inquiry into fraud, a crime that devastates so many people across the country.

"As discussed, the size of this problem is so vast and there are many elements that need to be considered to tackle this crime. Firstly, prevention work is key; we need to raise the population's awareness about the different types of fraud and the techniques we can use to ensure everyone is as resilient and resistance to fraudsters' methods as possible. This cannot be done by the police alone; we need to collaborate with other local, regional and national agencies to educate people in every corner of the country. We need to make sure these messages are coordinated and consistent so our communities clearly understand this ever-changing crime and how they can prevent themselves from becoming victims.

"Secondly, with a crime so prevalent and complex, we will always need more resource. However, there isn't unlimited funding so we must work with the tools and resources we have at the moment and maximise their effectiveness. Beyond this, we need to ensure that police and the criminal justice system (CJS) attracts and retains the right people. Both police services and the CJS need to push into the digital space and be able to challenge those who utilise it to commit crime; police forces need to grow their capability to face this growing threat and this means having specialists who understand banking systems as well as forensic accountants and digital natives.

"Why not utilise volunteers? Do we have Specials within forces that are digital natives and we can nurture their skills? How can we build on our relationship with local universities to encourage the next generation to embark on a career within the police and CJS? We need to be creative and innovative to generate expertise and then ensure that these experienced individuals stay within the police and CJS.

"In addition to these specialists, our frontline officers need to understand the nuances of fraud and how to support victims. Prioritising fraud provides an opportunity to reconsider how police officers are trained and ensure their training covers both conventional and emerging types of crime.

"There's so much to do but there are also so many opportunities that police forces, the CJS and other agencies can take to tackle this complex crime. Let's start looking at fraud as a continuum, from start to finish, how we can prevent people from becoming victims and what we need to do to prosecute offenders."

PCC Mark Shelford
Take 5 to Stop Fraud

Criminals are experts at impersonating people, organisations and the police. They spend hours researching you for their scams, hoping you'll let your guard down for just a moment. Stop and think. It could protect you and your money.

Stop: Taking a moment to stop and think before parting with your money or information could keep you safe.

Challenge: Could it be fake? It's ok to reject, refuse or ignore any requests. Only criminals will try to rush or panic you.

Protect: Contact your bank immediately if you think you've fallen victim for a scam and report it to Action Fraud.