PCC statement: Now is a critical time for policing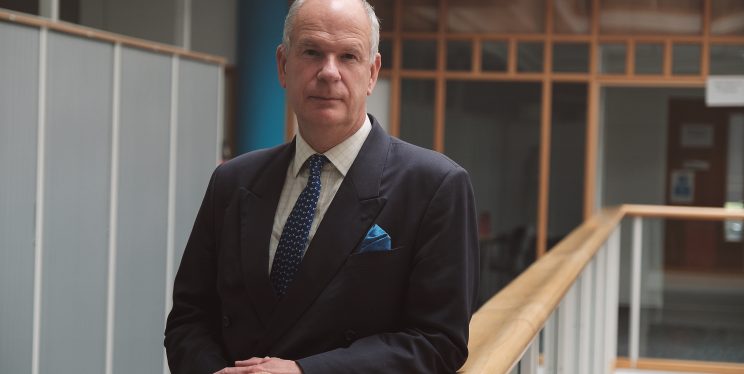 PCC Mark Shelford has issued the following statement in relation to alleged racism, bullying and harassment in Avon and Somerset Police.
"Last week, local news covered the story of alleged racism, bullying and harassment towards a former staff investigator in Avon and Somerset Police from 2009 – 2014.
"When I heard about this behaviour, quite simply, I was appalled, troubled and concerned. I am very aware that such stories and incidents concerning police misconduct and inappropriate behaviour impacts public confidence in officers, staff and Avon and Somerset Police as a whole.
"I know that people feel that this incident was not dealt with as robustly as it should have been; in my role as PCC, I will be raising this feedback with the Chief Constable and, as I know other partners are, I am supportive of Avon and Somerset Police considering all the options including an independent review of the circumstances and outcomes.
"I want to reassure you that, while I am PCC and under the watch of Chief Constable Sarah Crew, any allegations of bullying or inappropriate behaviour will not be tolerated in Avon and Somerset Police.
"Those officers, staff and teams who think racism, misogyny and bullying is acceptable risk the bond of trust the force has with our communities and, quite simply, there is no place for such behaviour in policing.
"Now is a critical time for the whole of the police service across the country, including Avon and Somerset, as public confidence must be restored. The police – with support and scrutiny from their PCCs, staff associations and independent scrutiny groups– need to act collectively to respond and deal with this lack of trust and confidence as a critical issue.
"I believe that, under Chief Constable Sarah Crew, Avon and Somerset Police has a clear plan to ensure they have the right culture and values for their staff, officers and local people. The organisation has launched a set of clear values- Caring, Courageous, Learning and Inclusive – and they expect every officer, police staff member and volunteer to live by. In 2019, Avon and Somerset Police also launched a five-year Inclusion and Diversity Strategy, which sets out how they will build a fairer and more respectful workplace at every level.
"In addition, 2,400 officers and staff have completed training provided by a partnership of community organisations led by SARI, which aims to increase understanding and empathy across the organisation leading to better recognition, respect and valuing of difference.
 "I know the Chief Constable and her senior team continue to work hard to ensure that any unacceptable sub-cultures that have formed in the force are dealt with robustly and appropriately; I know she is determined that no rogue sub-cultures will exist in the organisation.
"AS PCC, I will support and scrutinise the Chief Constable's actions and decisions to ensure that local people have full trust and confidence in their police. If you have any concerns and would like to contact me, you can do so by visiting our contact page."