PCC welcomes Home Secretary's recommendations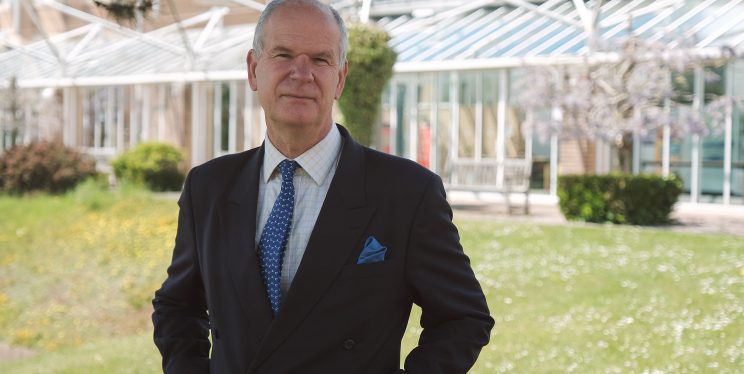 PCC Mark Shelford has welcomed the Home Secretary's recommendations in part two of the PCC review, which called for a focus on 'and crime' part of the role.
Home Secretary Priti Patel said: "Our two-part Review will ensure PCCs can focus more sharply on local crime fighting with stronger accountability to those they serve.
"Having focused in part one on strengthening their role, we wanted to use the second part of our Review to ensure that PCCs have the information, levers and tools to help cut crime, drugs misuse and other anti-social behaviour.
"I am confident that, as a package, our recommendations will better equip PCCs to reduce crime and protect the public, solidify their position within the criminal justice system and make it easier for the public to hold PCCs to account."
She added: "We will create a new statutory duty to lock-in collaborative working between PCCs and the Probation Service. This step, in conjunction with the other measures we will bring forward, will help align the work of PCCs and local probation services around their shared goal to break the chain of reoffending.
"We will also give PCCs a central role on Local Criminal Justice Boards, support their work on Violence Reduction Units and clarify the local crime prevention landscape through an in-depth review of Community Safety Partnerships in England and Wales."
Ms Patel said the Home Office will take steps to support a more "data-confident culture" by issuing new central guidance, supported by examples of local good practice and bolstering the ability of PCCs to more confidently use this information. The aim of these steps is to "help PCCs to better understand how effectively and efficiently their police force is operating within the wider criminal justice landscape."
"I am extremely supportive of these recommendations and steps outlined by the Home Secretary. As PCC, I am the 'people's voice in policing'; however, I want residents to know I am not just holding the police to account but also the criminal justice system including how we reduce reoffending.

"I am already chair of Avon and Somerset's Local Criminal Justice Board, which sees collaboration between agencies to drive improvements for both victims and communities. As chair, I will continue to play a role mobilising agencies to work together to improve the criminal justice system and outcomes for both victims and witnesses.

"Since becoming PCC in May last year, I have encouraged Avon and Somerset Police to continue to be open and transparent and, the recommendations outlined, will ensure all criminal justice agencies are just as transparent, increasing public awareness and helping us to drive forward improvements.

"I look forward to continuing to work with both local, regional and national partners to meet these recommendations and deliver an efficient and effective police service and criminal justice system."

PCC Mark Shelford