New Home Office funding to tackle Violence Against Women and Girls available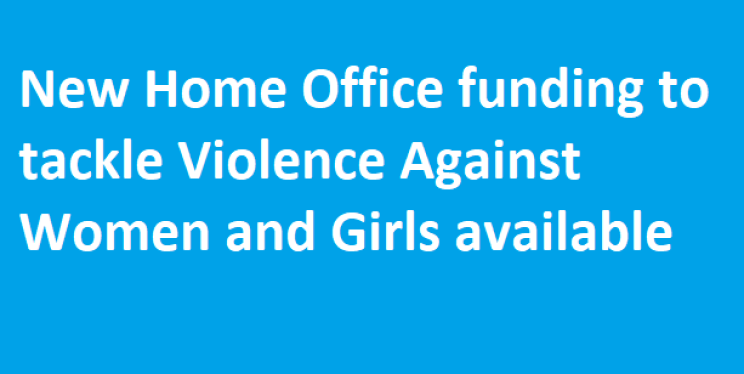 PCC Mark Shelford is encouraging partners across Avon and Somerset to apply for new Home Office funding that aims to tackle Violence Against Women and Girls (VAWG).
As part of the Government's commitment in tackling VAWG, including domestic abuse, the Home Office has announced two new funding streams, totalling £18.5million.
Children Affected by Domestic Abuse Fund

The first fund, Children Affected by Domestic Abuse Fund, aims to support services that help children and young adults impacted by domestic abuse.

This is following the Domestic Abuse Act, passed last year, recognising children as victims of domestic abuse in their own right and outlining that children are a priority within the 'whole system approach' to tackling VAWG.

The Office of the Police and Crime Commissioner (OPCC) has observed recent increases in the number of children and young people in Avon and Somerset who have been referred to support services for domestic abuse support. This is in addition to almost a quarter of all domestic abuse offences reported to Avon and Somerset Police in 2020/21 involving a victim under the age of 24 years old.
What Works Fund

The second available fund, What Works Fund, aims to support services focusing on prevention and early intervention of VAWG.

The PCC and OPCC is calling on the highest equality, evidence-informed prevention projects to apply as well as those with a particular focus on:

Programmes for an education setting, aiming to educate and inform children and young people about VAWG, healthy relationships
Targeted programmes for teenagers at high risk of experiencing or perpetrating abuse
Programmes that address sexual violence
Programmes that address sexual violence in communities that do not engage with the police
Programmes focused on addressing exposure to VAWG in the home, recognising that this constitutes an adverse childhood experience
Programmes focussed on addressing hidden crimes such as forced marriage, female genital mutilation and other types of so called honour-based abuse
"Tackling VAWG is a priority for me and my team as these issues have lasting and severe impacts to the physical and mental health for victims, their families and communities.

"Last year, there were over 23,000 recorded domestic abuse-related offences in Avon and Somerset and we suspect the number of incidents to be even higher when considering those not reported.

"This is far too many victims and families who are affected by violence and this is why I am encouraging partners to submit bids for this additional funding. Any opportunity to strengthen the support for children and young people whilst also establishing what works to prevent relevant crimes happening in the first place is essential."

PCC Mark Shelford
All bidders must register on the system as a supplier, then request to be linked to the Competition Home Office eSourcing Portal (https://homeoffice.app.jaggaer.com/web/login.html). We recommend that interested parties register in advance.
Interested bidders will be able to access all details and documentation independently and can make bids directly on the Government's Contracts Finder website. This opportunity closes at noon on 5 August 2022.