PCC visits North Somerset on engagement day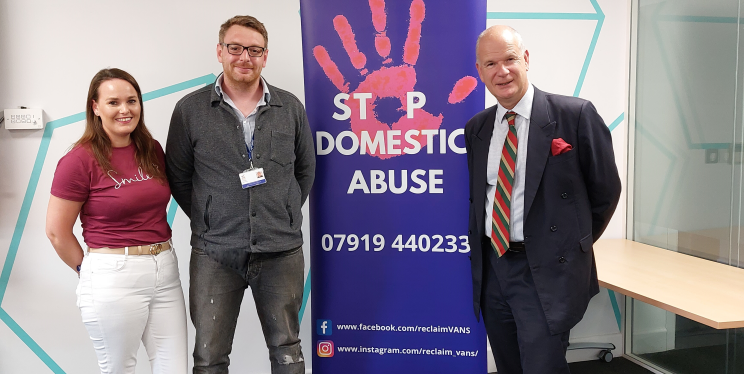 Last Friday, PCC Mark Shelford met with local community groups to better understand the concerns of North Somerset communities.
The PCC began his day at the YMCA in Clevedon, which provides support and after school activities for local young people. Operating from a building near the city centre, the charity has a large sports hall that has been a huge asset. 
The Clevedon YMCA plays a valuable role in the area where there are several key issues affecting young people. These include a trend of buying one-inch knife ring from easily accessible websites.
The PCC urges people to stay alert and avoid such purchases, also warning that some children are being given the rings by their older siblings.
Beyond this, the YMCA Clevedon discussed drug dealing that has been taking place at Yatton train station. The staff at the YMCA will continue to work alongside the local Neighbourhood Policing Team to implement initiatives to divert young adults away from crime.
After visiting the YMCA, the PCC travelled to Bournville Primary School in Weston-super-Mare where staff discussed the cost of living crisis dramatically affecting struggling families. He learnt that the school has set up a fuel fund to help keep families topped up with essential utilities and has been actively pushing other important causes such as speeding up slow processes like the CAMHS assessment that currently takes 18 months.  
The staff at the primary school explained how they have a strong and positive relationship with local officers and will continue to support Avon and Somerset Police to work and engage with the local community.
In the afternoon, the PCC went to non-profit organisation Somewhere To Go at St. Johns Church Hall. The charity, which provides food for the homeless, is open Monday to Friday between 10:30-14:00 with a vision of being able to open seven days a week.
The work of the charity is extremely important as, despite there being eight rough sleeps and 20-25 homeless people in Weston-super-Mare, there are no hostels offering shelter.
Finally, the PCC visited Voluntary Action North Somerset (VANS) to discuss its Reclaim Project, which offers support for women who have left abusive relationships.
The project has several support systems, providing counselling, courses and a network of people with similar experiences. Although it is currently a local initiative to North Somerset, Reclaim would like to see the model extend past this boundary. 
While there, the PCC met with four ladies who are victims of domestic abuse. He was moved by their experiences and the stories of how Reclaim provided vital support. In their discussions, there was a particular emphasis on the impact domestic abuse has on children within the family network. 
"It was brilliant to visit the North Somerset area and meet with so many local community groups who are doing a brilliant job of supporting residents and communities.

"My office and Avon and Somerset Police must continue to work with these organisations to build relationships with both their teams and the wider community. It is only by working together that we can create safer communities in our villages, towns and cities."

PCC Mark Shelford