PCC Bath Friday Engagement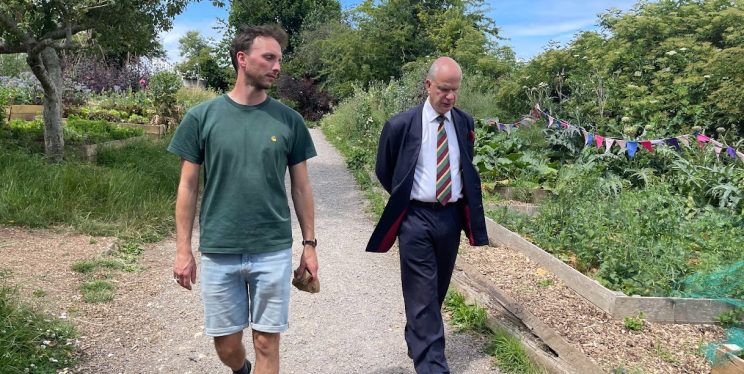 Last Friday (23rd June), the PCC , Mark Shelford, was out and about in Bath as part of weekly Friday Engagement activity.
To start the day, Mark met with the local B&NES police and CrimeStoppers in support of their current cannabis cultivation awareness campaign.
The PCC then went to Bath City Farm to learn about their facilities and offer to local community members. Finally, Mark joined Learning Partnerships West for a basketball youth session.
---
CrimeStoppers Banner Van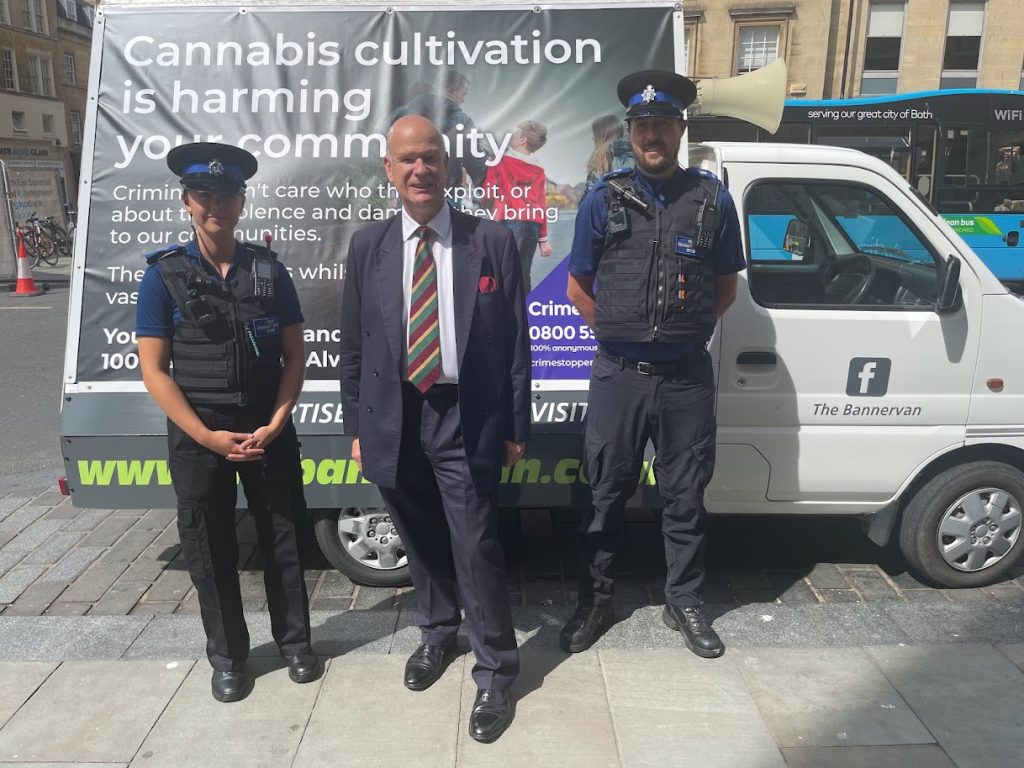 The charity CrimeStoppers is working with all five south west OPCCs, police, British Transport Police and the South West Regional and Organised Crime Unit (SWROCU) to highlight the harm and exploitation of drug and associated crimes has on vulnerable individuals and the wider community.
On Friday, CrimeStoppers facilitated a banner van to raise awareness on how criminal gangs profit from cannabis cultivation, often using serious violence and exploitation. The van provided a link to the charities website, which has a wealth of information, including how to spot the signs of a possible cannabis farm and how to report any concerns.
"Misery and harm are just some of the words that spring to mind when I think of illegal drug cultivation and the detrimental effects to vulnerable individuals and wider community.

"Cannabis cultivation refers to the practice and process of producing large amounts of cannabis flowers and can also be referred to as cannabis farms. Criminal gangs force, coerce, and often exploit vulnerable individuals into maintaining these illegal plants, often locked away in dangerous conditions, without natural daylight for weeks on end.

"There is no premises stereotype for this criminal activity; they have been found in residential properties, industrial units, behind shop fronts, warehouses, rural building to vacant and derelict sites.

"I urge anyone who suspects a cannabis farm is set up to report their concerns to the police or via the charity CrimeStoppers if they wish to remain 100% anonymous."

PCC Mark Shelford
Please click here to find out more on cannabis cultivation and contacting the charity CrimeStoppers.
---
Bath City Farm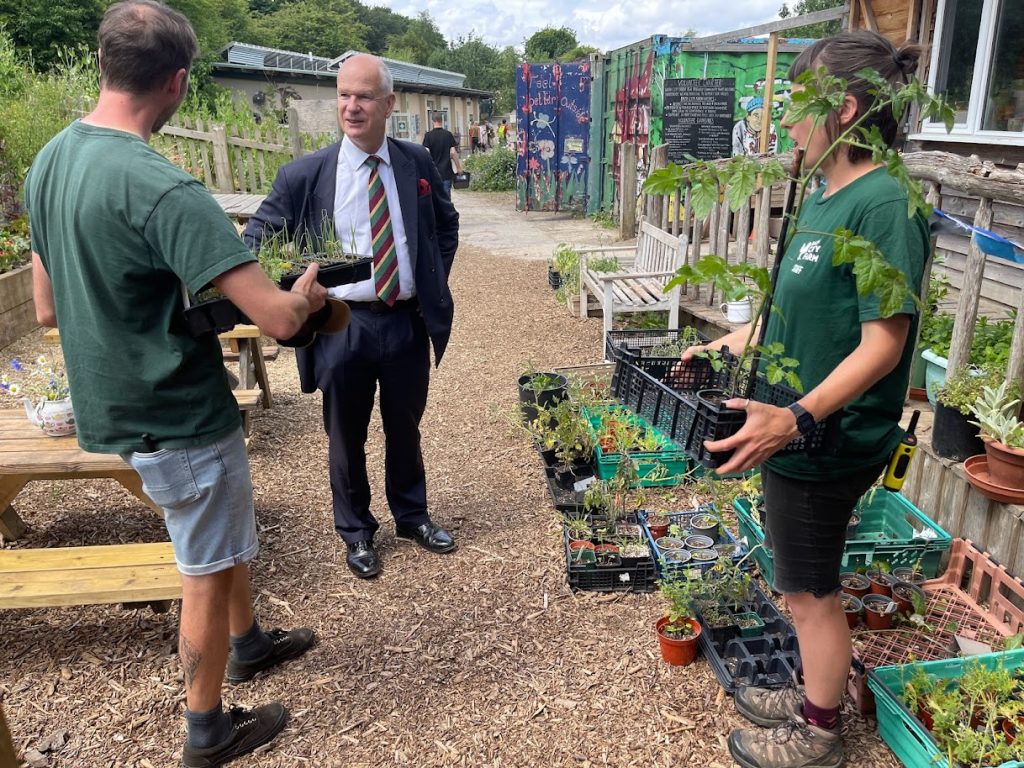 The Bath City Farm Director Brendan Wistreich took the PCC on a tour of the 37-acre farm and animals, whilst explaining the various activities they provided to all age groups. Activities range from pre-school Roots and Shoots Friday afternoons, where toddlers can play with the animals, to horticulture therapy for adults with additional learning needs.
Bath City Farm is an independent registered charity, reliant on donations and grants to run their wide range of projects and programmes.
Earlier this year, Bath City Farm received a grant from the Commissioner's Crime Prevention Fund to support extensive CCTV to not only deter criminal activity but enable the Farm the ability to identify those committing vandalism and crime on the farm site.
"I was most impressed with the wonderful collection of farm animals available for visitors to not only see but learn about. They also provide some exciting community projects, team building activities and volunteering opportunities.

"Thank you to Brendan and the team for all that you do at Bath City Farm and facilitating such a wonderful visit"

PCC Mark Shelford
Please click here to find out more on Bath City Farm.
---
Learning Partnership West
Learning Partnership West (LPW) provide young people with play work, youth work and the provision of alternative education, using a personalised approach which is underpinned by trauma-recovery.
LPW are a Community Interest Company, working across Bristol, South Gloucestershire, B&NES, North Somerset and Wiltshire. Working collaboratively with children, young people, families, professional agencies, Local Authorities, Schools, Voluntary Sector Organisations and charitable trusts/foundations to ensure that they can identify where the gaps in support exist for children and young people aged between 6 and 25.
On Friday evening, approximately 20 young people, aged between 11-18 years came together from across Bristol, South Glos and Bath to enjoy their regular two hour sports session at Kingswood
"Thank you to everyone who took the time to talk with me about the activities they enjoy on a Friday evening, thanks to Learning Partnership West. Not only does this youth work enable young people to develop their sports skills but it is a safe space."

PCC Mark Shelford
Please click here to find out more on Learning Partnership West.