Beware of fake mortgage lender emails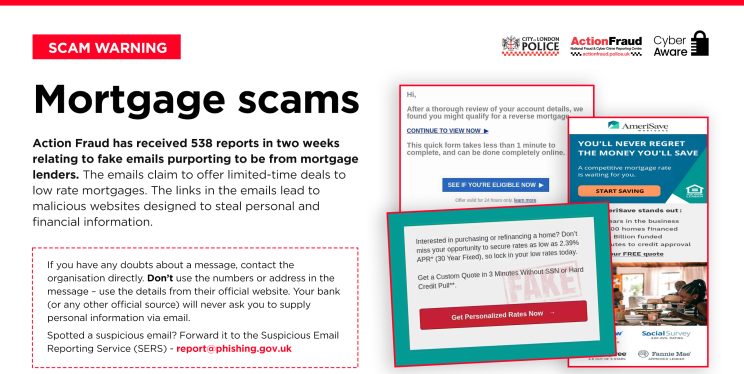 PCC Mark Shelford is warning local people to remain vigilant over fake emails purporting to be from mortgage lenders.
The warning follows Action Fraud receiving 538 reports in two weeks relating to emails that claim to offer limited-time deals to low rate mortgages. The links in the email lead to malicious websites designed to steal personal and financial information.
PCC Mark Shelford said: "Heartless criminals are taking advantage of people's concerns relating to their mortgages by offering rates as "low as 2.39%" to lure people into phishing scams.
"The websites set up by criminals disguise themselves as a trustworthy source in order to steal personal and financial data for their own gain. We need to let as many people know that such scams are circulating to ensure we prevent people from falling victim.
"Remember, if a deal sounds too good to be true, it probably is."
If you have doubts about an email or message, contact the organisation directly before sharing any personal or financial information. Do not use the numbers of address in the email – use the details from their official website.
Your bank (or any other official source) will never ask you to supply personal information via email. If you have spotted or received a suspicious email, you can forward it to the Suspicious Email Reporting Service (SERS) – report@phishing.gov.uk