PCC does pre carnival site walk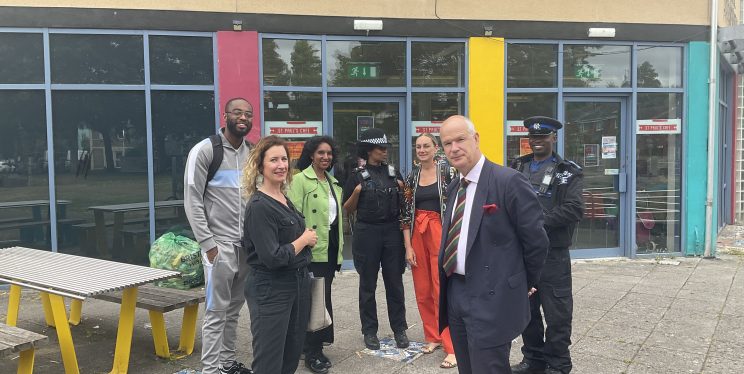 PCC with St Pauls Carnival Committee and local Police
Last Friday (30 June), the PCC Mark Shelford was out in the community in Bristol as part of his weekly Friday Engagement activity.
Mark completed his Friday engagement by joining Police Sergeant Maz Collacott-Nuur for a walk around the St Pauls carnival route, in the heart of St. Pauls. They were joined by Vice Chair Carol Johnson and Purple Fish Managing Director Joanna Randall who provides the Carnival Communications support.
Mark also had a round-table update and discussion with St Pauls Carnival representative in Glen's kitchen, inside the St Pauls Learning Centre Café. The café offers a range of meals including English and Caribbean Cuisine, vegetarian and Halal.
Ms Johnson updated Mark about the exciting St Pauls Carnival programme and this year's theme of 'Learning from Legends', which has inspired attractions like the Windrush Bus who will kick off the procession.
The carnival procession will start in Portland Square, moving along Dean Street and Brigstoke Road before turning onto City Road and carrying on through Ashley Road and Lower Ashely Road. They will then turn onto Tudor Road and Fern Street before ending at the corner with Dove Lane.
The carnival celebrates African Caribbean culture through song, art, music and movement all year round before a colourful procession through the St Pauls area of Bristol on Carnival Day.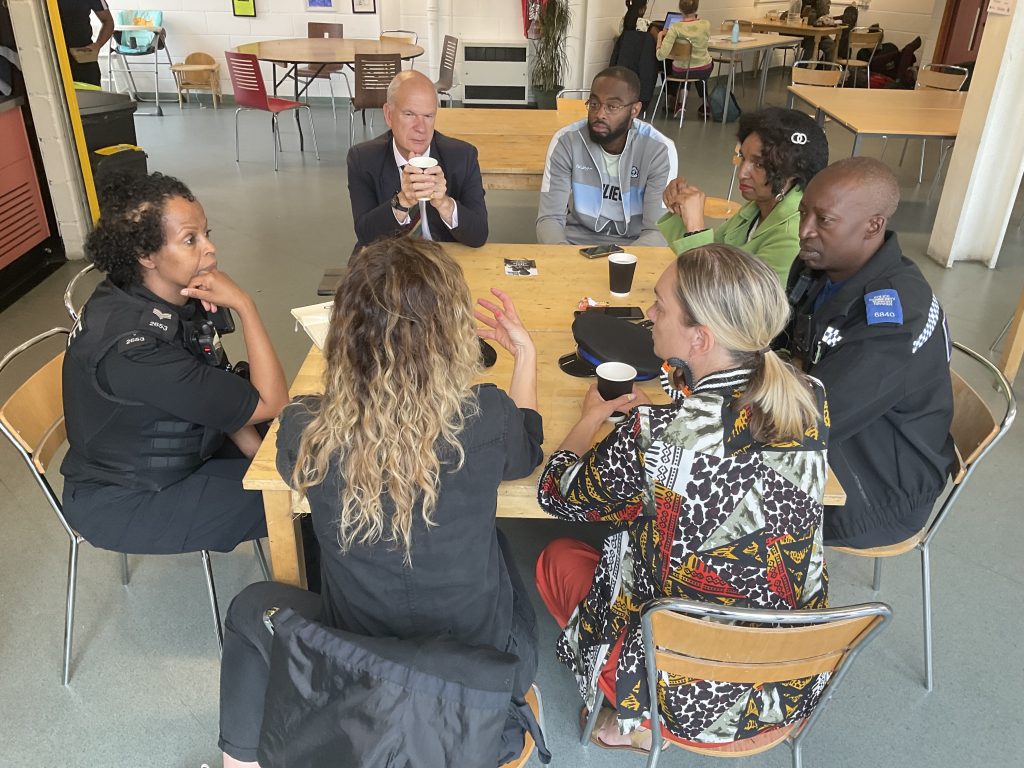 "On Friday, I had the pleasure of walking around the St Pauls Carnival site and was really impressed with all the planning and hard work by the emergency services and partners to get this year's fantastic celebration underway.

"It is wonderful to see how communities from across Bristol have come together for this event to support diversity, culture, music, and one another.

"It was a safe and enjoyable day, celebrating legends from our past, present and future."

PCC Mark Shelford