PCC visits Bristol Band of Brothers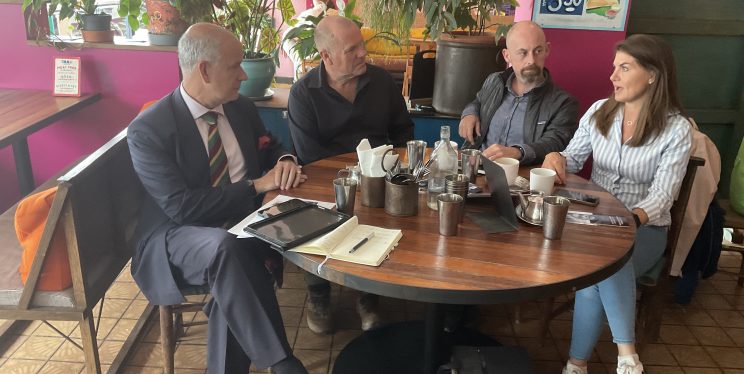 PCC Mark Shelford with Bristol Band of Brothers
Last Friday (30 June), the PCC, Mark Shelford, was out in the community in Bristol as part of his weekly Friday Engagement activity.
A Band of Brothers (ABoB) is a charity that supports young men aged between 18-25 years, to build their self-confidence, self-awareness and resilience. The majority of their work is run by volunteers. The young men they support are referred by professionals and organisations, such as:          
1625 Independent People
AWP NHS Trust
Gwent Police
Through Care Team, Bristol City Council
ABoB is a national charity with 10 locations across the UK, providing young men within the Criminal Justice System with support through their transition to an adulthood, free of crime. They provide a sense of belonging, connection and purpose.
Mark meet with ABoB Bristol representatives Mark and Patrick, to discuss their work within Bristol, the referral pathways, planned weekend mentoring programmes and potential collaborative work with partners who support prevention activities related to violence against women and girls.
"I thoroughly enjoyed meeting with the Bristol Band of Brothers, learning about the positive and life changing work they offer young men who are transitioning into adulthood.

"It is charities like this that are assisting those who have been caught up in the criminal world to turn their lives around for the better."

PCC Mark Shelford