Raising awareness of fraud within the Chinese student community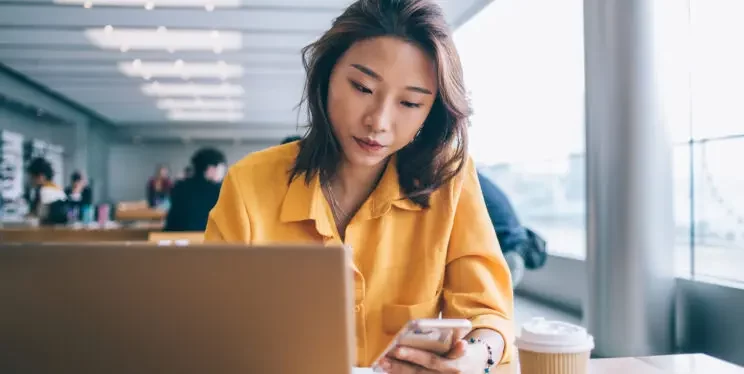 Last year, Chinese people across Avon and Somerset lost a staggering £1,986,500 to fraud. We know that fraud is significantly underreported, so the true loss is likely to be much higher. Chinese students are particularly at risk.
We want to stop these frauds before they happen, by empowering people to be aware of the risks.
We've worked with a local charity – the Chinese Lantern Project (CLP), and the Office of the Police and Crime Commissioner to develop some leaflets, posters, and web pages, translated into both traditional and Simplified Chinese which cover the main types of fraud that affect the Chinese community.
We are working with our partners and the CLP to make sure these materials are shared across our Chinese communities in our area, in the hope that we can prevent these fraudulent crimes from taking place. We will also be sharing these materials nationally to raise awareness of the risk of fraud across Chinese communities.
Amy Horrobin, the Fraud Protect Officer who has worked on these materials said,
"It has been great to work with the Chinese Lantern Project to understand the needs of the Chinese community. It has enabled us to be able to provide good quality, accurate information in Chinese, to raise awareness in the Chinese student community, about the risk of fraud and the different fraud types to be aware of.

"Everything we do is about empowering people to keep themselves safe from fraud and I hope our materials will help to do that for the Chinese community."
Mark Shelford, Police and Crime Commissioner said,
"It saddens me to learn that international Chinese students have, and are, experiencing fraud. What worries me even more than the staggering figure that people are losing to fraud, is that fraud is considerably underreported, which means that there are victims who have potentially not accessed support.

"I am delighted to be working closely with Avon and Somerset Police to raise awareness and provide fraud prevention materials in Chinese. The aim is to help individuals identify fraud and take precautions so that hopefully they do not become a victim of fraud."
The materials can be found on the Avon and Somerset website here Fraud prevention advice for Chinese students | Avon and Somerset Police
You can report fraud or cybercrime to Action Fraud any time of the day or night:
Online – www.actionfraud.police.uk
By ringing 0300 123 2040
Action Fraud also run a service which allows you to report fraud in your preferred language http://www.actionfraud.police.uk/reporting-in-local-language