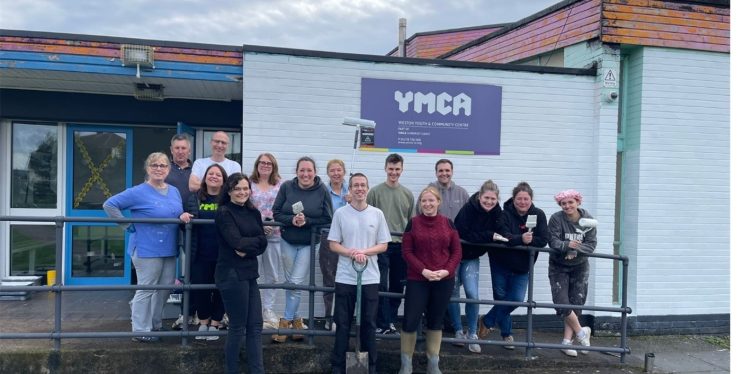 Last week, fourteen members of the Office of the Police and Crime Commissioner (OPCC) visited Weston Youth Centre as apart of a volunteer give back day.
The day was organised in partnership with the local YMCA centre which provides a fresh, strong start for young people and a better quality of life in their communities.
The session saw everyone roll their sleeves up and help give the popular community space a fresh coat of paint and a litter pick to tidy up the outside space.
The day provided an opportunity for the OPCC team to give back to the community and contribute to creating a positive, enjoyable space for young people to use; as well as connecting with the team from the YMCA.
The OPCC would like to thank Andrew and Natalie and the team from the YMCA Weston Youth Centre. They helped organise the day and providing the suitable painting, litter picking tools and lots of tea and biscuits to keep everyone going!
"I am so proud of every OPCC staff member who volunteered at today's YMCA painting and clean-up project.

"It was a hugely successful day that created a noticeable difference to this valuable community space and the hard work put in to clean up the outside playing area which was covered in glass and weeds is now safe and clear and can be enjoyed by everyone.

"Thank you to Vix, Kirsty and the OPCC social crew for organising this it was a great team building session and we had a lot of fun."

Deputy PCC Claire Hiscott