Victim Services Recommissioning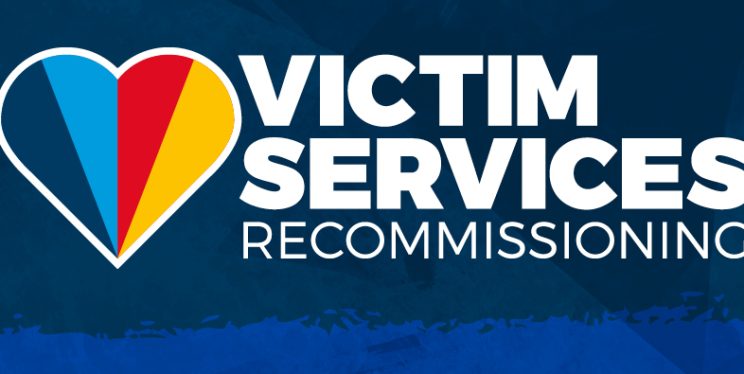 The OPCC has commissioned services for victims of crime and Anti-Social Behaviour (ASB) across Avon and Somerset since April 2015. Today we have published our Commissioning Intentions which includes the context, an assessment of need and our strategy for services due to commence in April 2025.
The OPCC has a budget of around £2m per annum, to commission local support services to help victims cope with, and as far as possible recover from the effects of crime or ASB. Please click here to read our Commissioning Intentions and Strategy Document for more detail.
---
Stakeholder Survey
Click here to have your say via our survey.

---
Engagement Events
Potential providers are also invited to attend one of our events, please click here to register.
Note: this is not open to the general public.
---
Victims of crime or ASB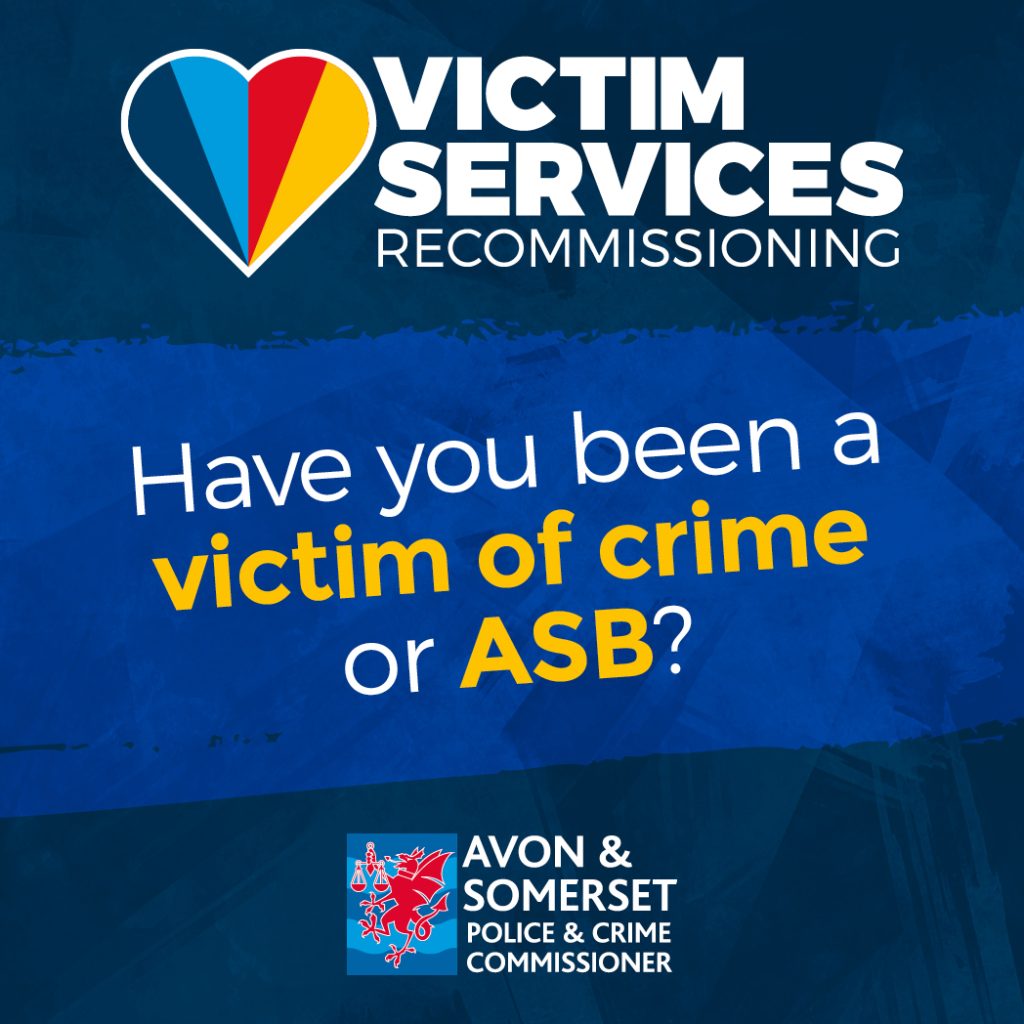 Victims of crime or ASB can get involved in this process with our valued partner TONIC, who are undertaking this engagement on our behalf. This is to ensure that our final model takes into account victims views independently. Please click here to complete the victims voice survey.
Sign up for a conversation about your feedback:
• Text 'VOICE' to 07597 266708
• Email 'VOICE' to talk@tonic.org.uk
---
You can find out more about OPCC funding for services here.
---
Timescale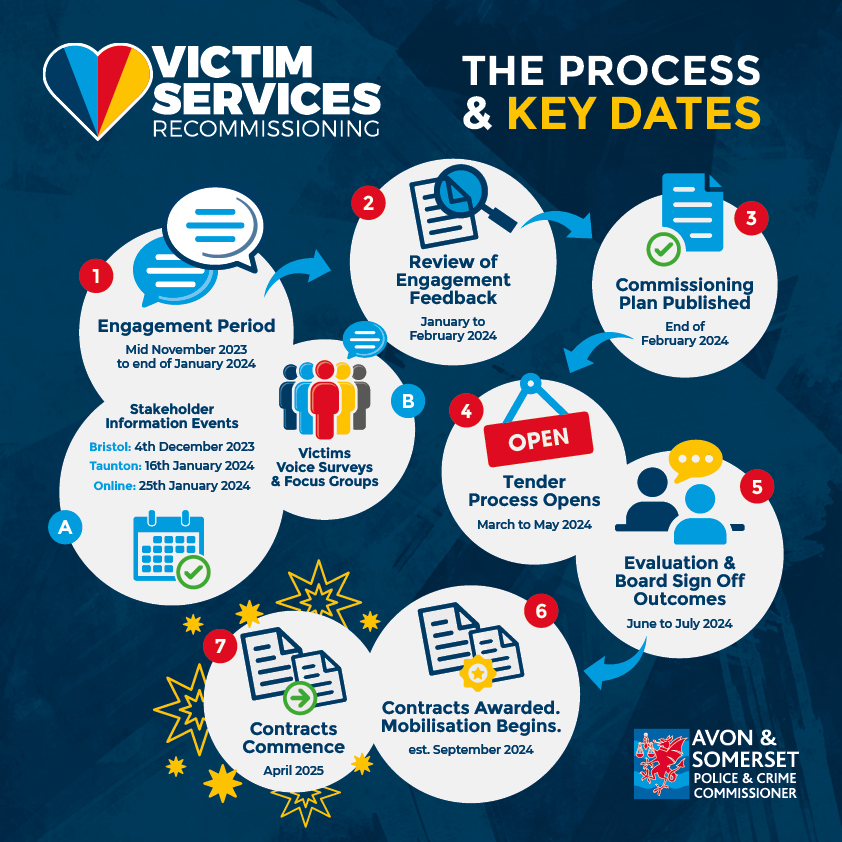 Please note, some of these date are subject to change.